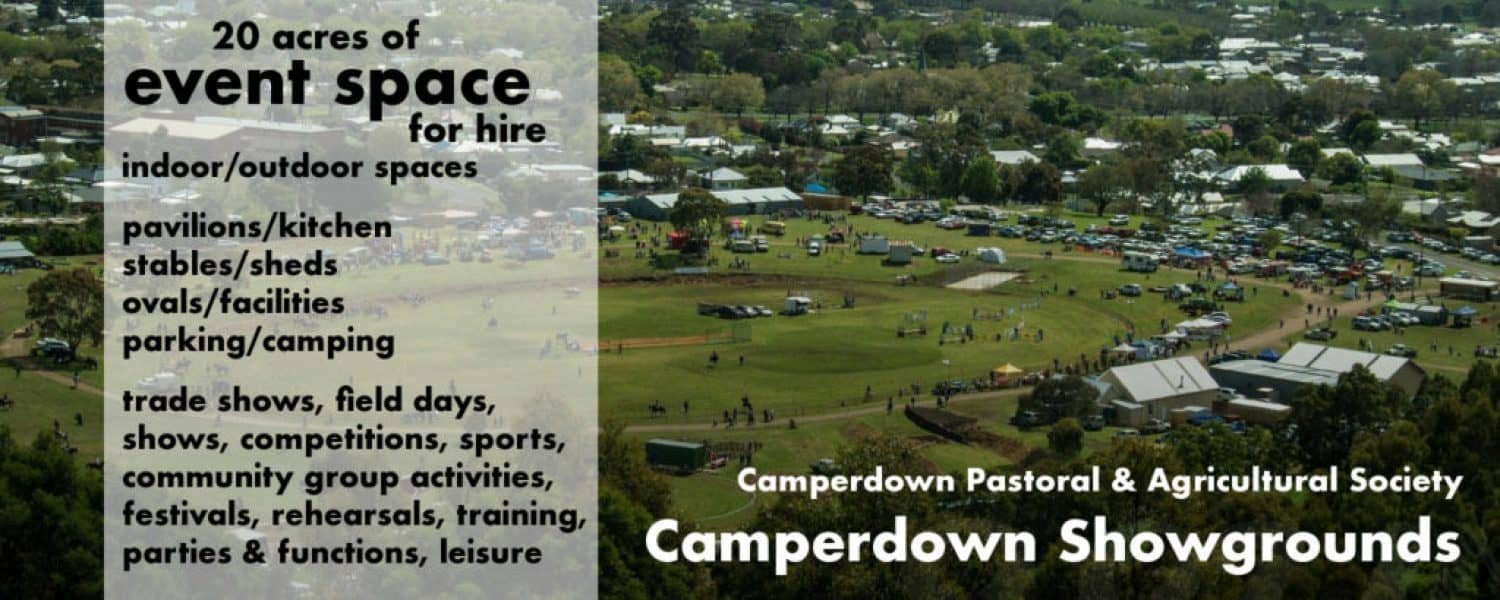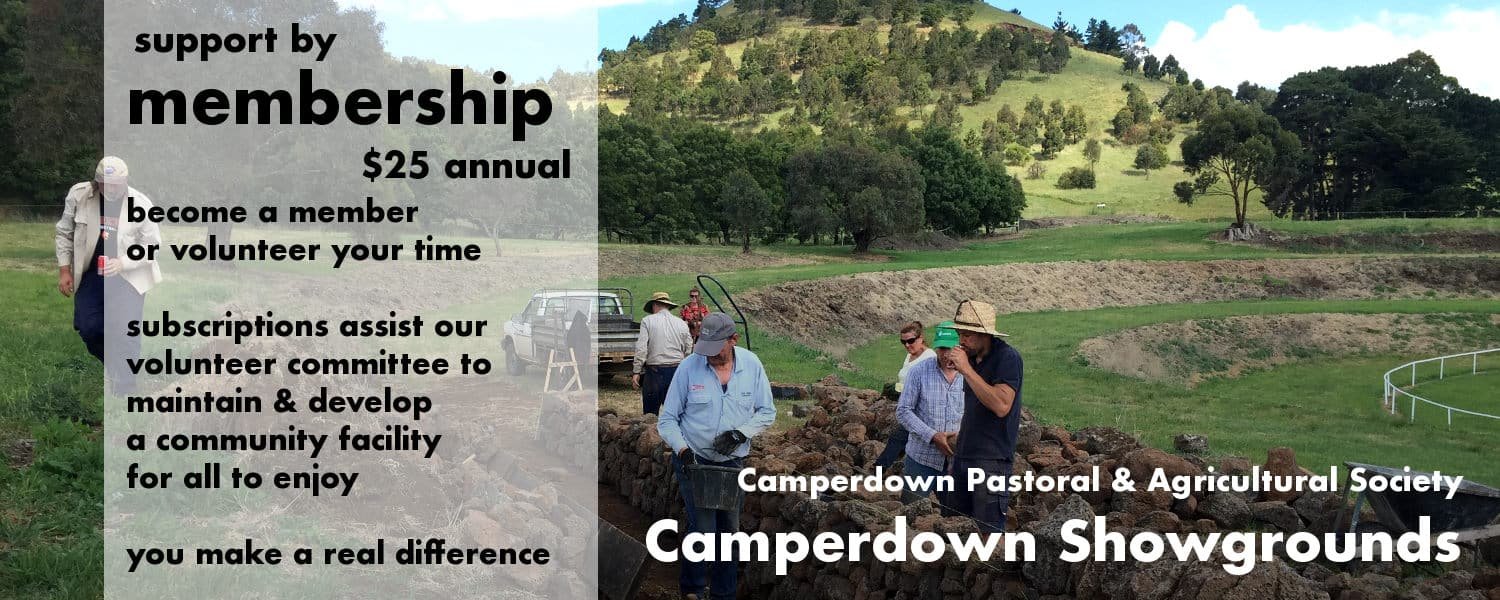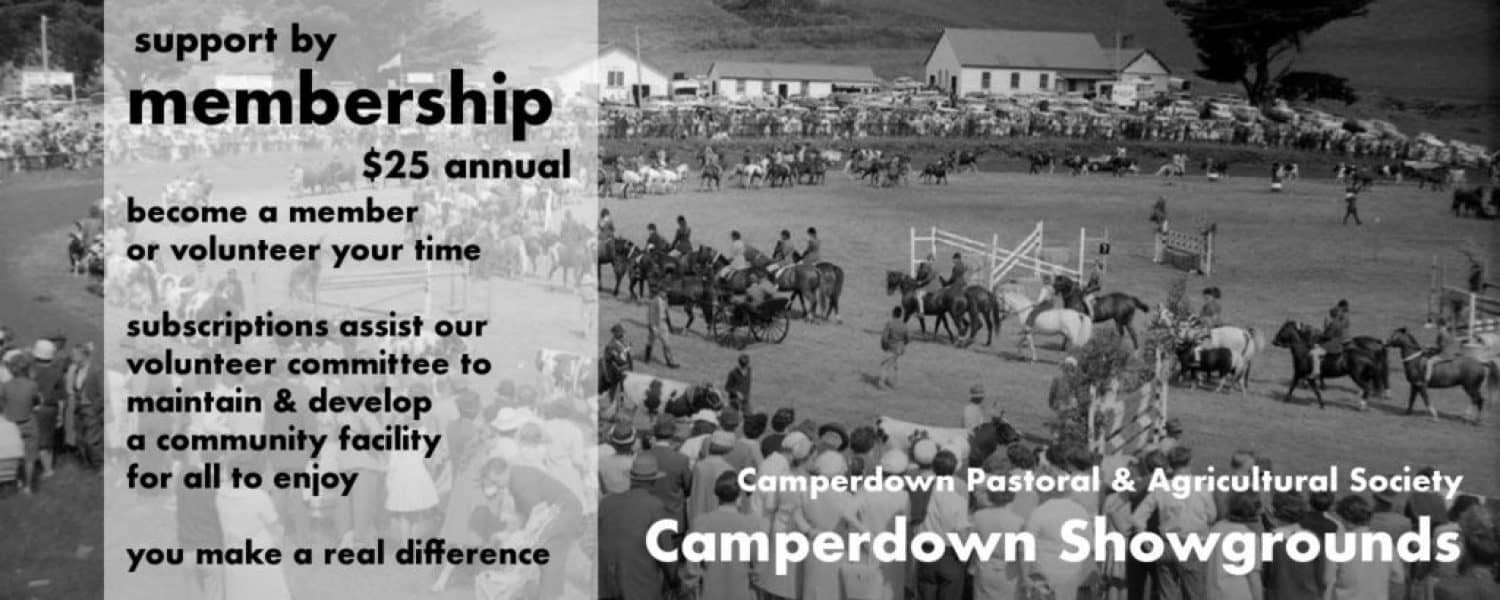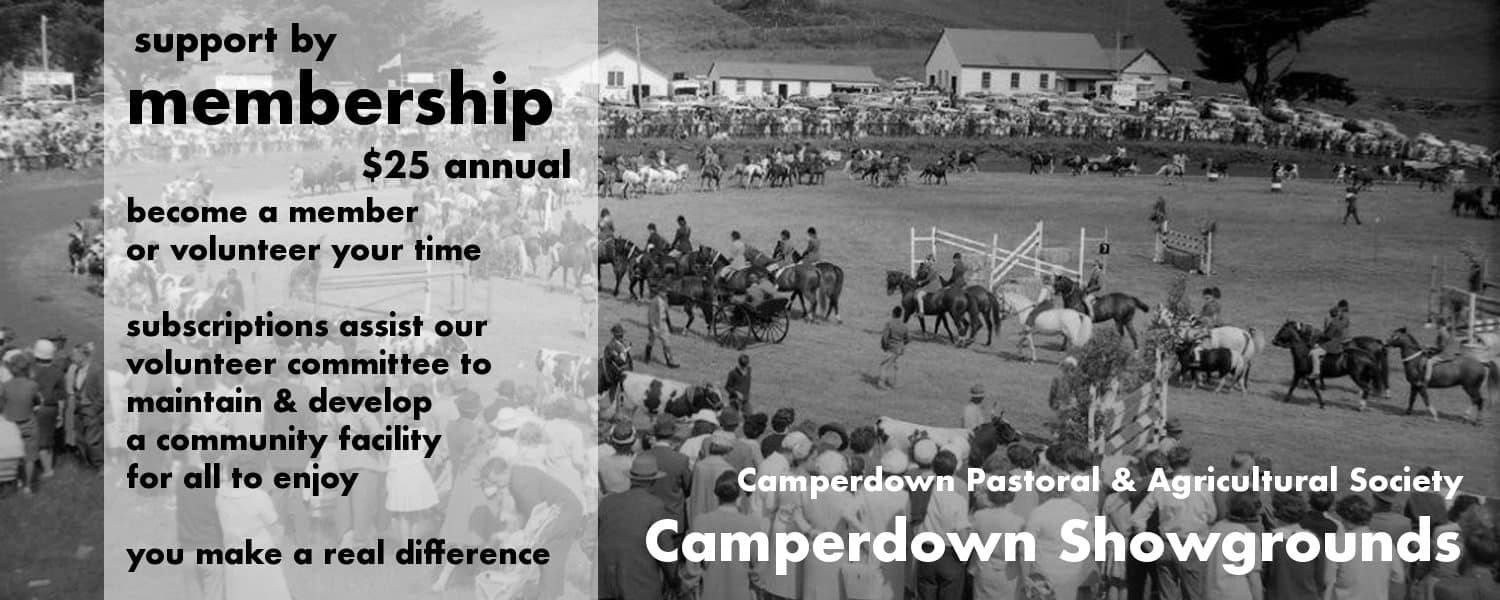 The Camperdown Showgrounds are located at the foot of the picturesque Mount Leura & Mount Sugarloaf Reserves, surrounded by rich & beautiful volcanic land that supports a wide range of agricultural pursuits!
2020 celebrates 150 years of the Camperdown P & A Society
We're now looking forward to how we can celebrate in 2021!

The Camperdown Pastoral & Agricultural Society has made the difficult decision to cancel the Annual Show for 2020.
2020 was to be the running of the 150th Show on October 10. Given the current restrictions on gatherings and the uncertainty of when we will return to a more 'normal' life the committee feel that to properly celebrate such a significant milestone we should focus on this occurring in 2021. The last time the show was cancelled was during World War 2 for three consecutive years.


We are mindful of the health of all our exhibitors, members, sponsors and patrons and hope all understand how difficult this decision has been.
Should you have any further questions please don't hesitate to contact us.
NOW DUE: Memberships for 2021/2022 (1 Feb 2021 – 31

st

Jan 2022) $25.00

 
The Camperdown Showgrounds are the home of;
Camperdown's Annual Agricultural Show, The Camperdown Poultry Club, Camperdown's Mens Shed, Corangamite Arts Inc, The Camperdown Rotary Club and The Camperdown Pigeon Club.
The grounds are utilised throughout the year by sporting clubs such as The Bookaar Cricket Club.
Click here to explore links to local community groups.
Click here to find out about show sections & entry forms.
The grounds are enjoyed by all for casual recreation & dog walking.
For interested groups, grounds & facilities are also available for hirethroughout the year (e.g. dog shows, puppy school, equestrian events, cattle sales, functions, rehearsal space, training).
We have a newly refurbished pavilion, including a kitchen, which can be hired out for approved events, on request.We also cater events!
The Camperdown P & A Society Inc. are one of only three societies that privately own their show grounds.
The society is a not for profit volunteer group & all proceeds are reinvested to improve the show grounds & its facilities, to benefit the local community.
Memberships to the Camperdown Pastoral & Agriculture Society Inc. are vital to the society and show support of all the hard working committee do, to provide not only an annual show but a well maintained space and facility for community use and enjoyment.
To become a Camperdown Show Society Member or to renew your membership, please download and complete the membership form and email it to camperdownpa[@]gmail.com, or via post to P.O. Box 161 Camperdown 3260.  
Membership dues can much be paid via either cheque or direct credit to our account.  Bank account details are on our membership form.
To hire the facilities please click here to download our hire form.
You can also use our online contact form.